Our diverse collection of products are created from premium and natural ingredients, all with a touch of Texas. All of our spirits are available on site at Iron Wolf and several are available in bars, restaurants and retailers across Texas.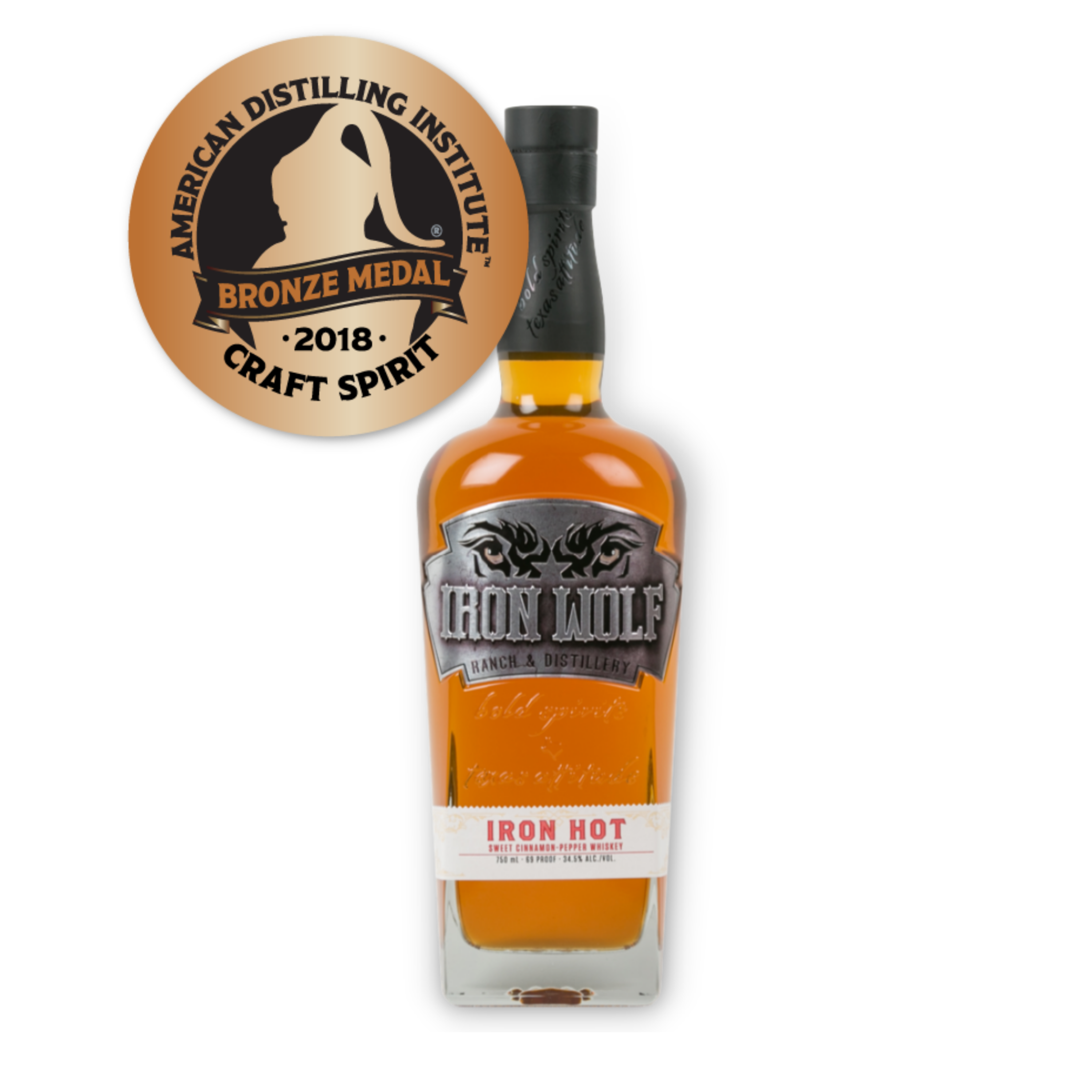 Cinnamon whiskey – done right! All natural ingredients produce a unique blend of sweet cinnamon with a backend Texas pepper heat to balance. A unique "sweet & spicy" favorite!
A pack favorite! Butterscotch whiskey with a blend of Texas peppers for a backend heat. A unique "sweet & spicy" favorite!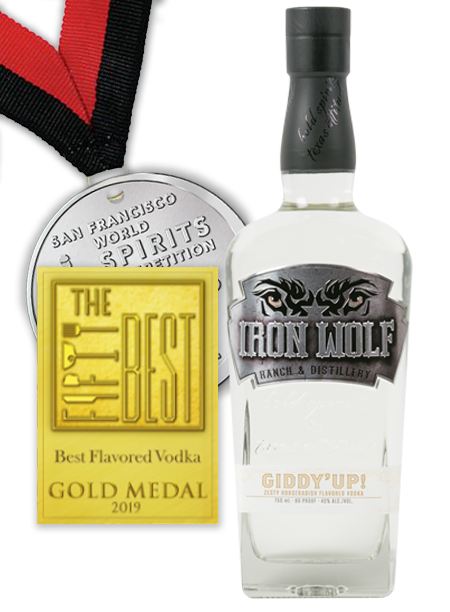 Texas' original horseradish infused vodka – unique and zesty spirit perfect for Bloody Mary's, oyster shooters, dirty martinis and more! ​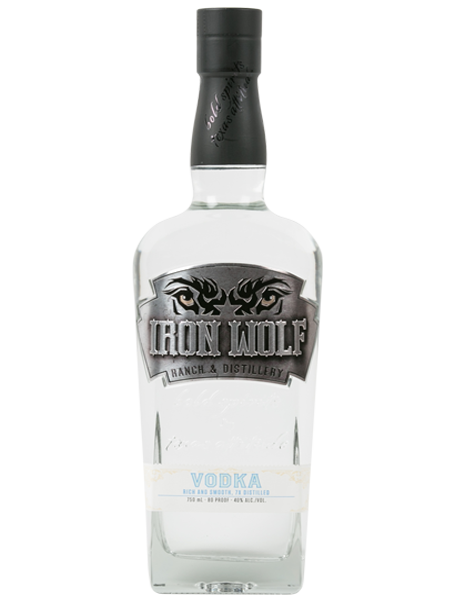 100% corn-based, seven times distilled and charcoal-filtered Vodka. Delivers a subtle sweetness with a smooth finish.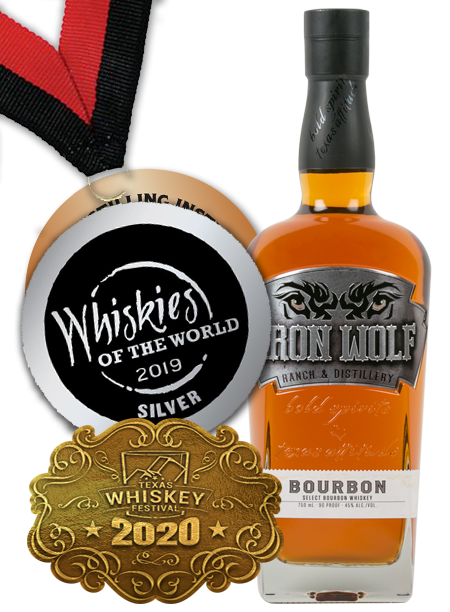 Our Select Bourbon features a high-rye mash bill with over 5 years aging in new oak barrels. It delivers a bold and complex experience with notes of vanilla, spice, dark chocolate, tobacco, and coffee with a smooth barley finish.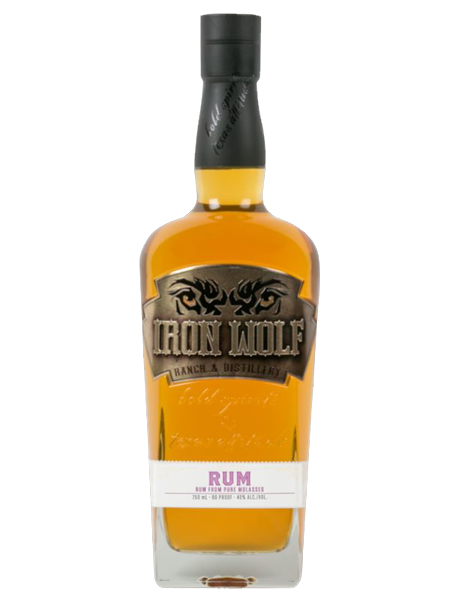 Medium-bodied, 100% molasses rum aged for over a year in our used Bourbon barrels, adding rich vanilla notes and complexity to any rum cocktail.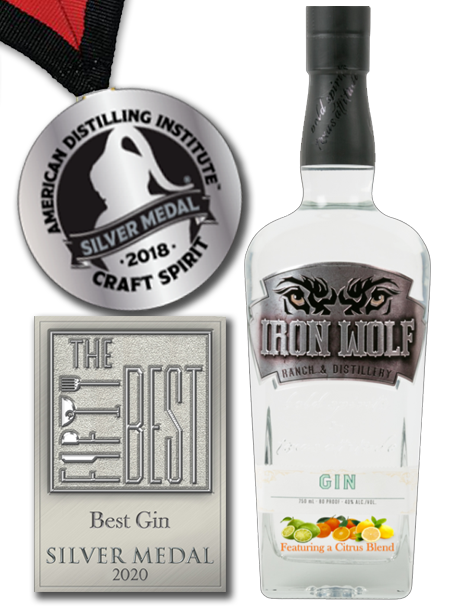 Our award-winning Gin features diverse citrus flavors layered on a slightly muted juniper, cardamom, and coriander base. A refreshing and approachable modern gin.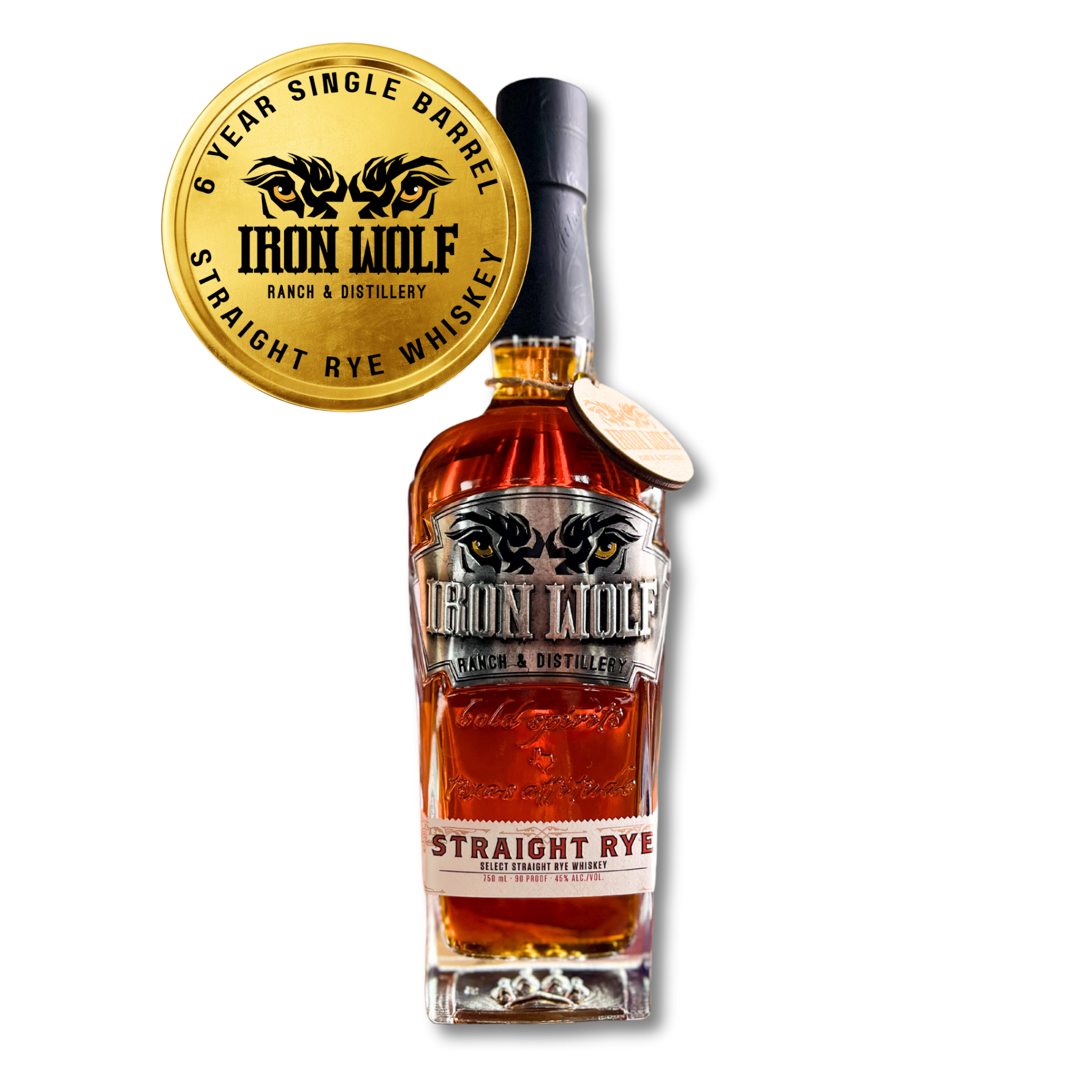 Releasing Father's Day weekend 2023! Iron Wolf proudly presents a clear, bright Straight Rye Whiskey produced through our multi-step aging right here in Texas. Our Rye recipe was created to produce a drinkable, pleasant on the pallet Rye Whiskey that retains a spicy 6-year full-bodied taste. Available exclusively at The Ranch & in Spec's stores.
Iron Wolf Spirits – A Breed Apart!
At Iron Wolf Ranch & Distillery, we take great pride in our hand-crafted products. We pay special attention to detail and design, both in our production process as well as our bottles and labels.
Our striking custom bottle is a unique blend of traditional American whiskey on the upper half with a more modern angular lower half, all sitting on a thick base of glass, complete with our embedded wolf paw feature. Like our products, truly one of a kind!
Look for Iron Wolf's distinctive custom bottle and label at bars and retailers near you!