"For the strength of the Pack is the Wolf, and the strength of the Wolf is the Pack."
― Rudyard Kipling
We founded our craft distillery in 2014, and the brand quickly evolved into the "Iron Wolf" name we know and love today. Inspired by our Siberian Grey Wolf, Luna, we felt that the that the spirit and character of the wolf captured the nature of our team, our love of Texas, and our bold lineup of unique products… Bold Spirits, Texas Attitude.
Our vision was to create a unique brand – with products that are as bold and diverse as the pack. We spent a good deal of time on the brand design as well as our custom bottles and labels. We wanted a look and feel to be proud of, a bottle that feels good in the hand and looks great on the shelf. With a love of friends and family, pride of ownership, and a keen interest in and talent for making delicious craft spirits, we officially opened our doors in 2017.
In addition to creating bold spirits and a powerful brand, we also wanted to create a destination where everyone can come together for memorable experiences, complete with top-notch facilities. We couldn't imagine a better place for this than in the beautiful Texas hill country that we love so much.
We decided that the only way to fulfill our unique vision was to start from the ground up. We found the perfect property in our own rural hometown of Spicewood, Texas. For four years we designed, improved, developed, and built the dream for an "Alpha class" craft distillery – all with our own hands. Our fabulous 15-acre property features beautiful oak trees and elevated 360-degree views of the hill country. Our first building, the "Still House", currently houses our stills, tasting room, and a full bar in addition to plenty of shaded patio seating, "Bourbon Garden" and stage for live music. We have some exciting expansions coming soon, so be sure to check back for updates as we grow!
The Texas Declaration of Independence parallels somewhat that of the United States initial colonies, signed almost sixty years earlier. It declares that Texas a free and independent republic – the only such state ever to do so!
"We, therefore, the delegates with plenary powers of the people of Texas, in solemn convention assembled, appealing to a candid world for the necessities of our condition, do hereby resolve and declare, that our political connection with the Mexican nation has forever ended, and that the people of Texas do now constitute a free, Sovereign, and independent republic, and are fully invested with all the rights and attributes which properly belong to independent nations; and, conscious of the rectitude of our intentions, we fearlessly and confidently commit the issue to the decision of the Supreme arbiter of the destinies of nations."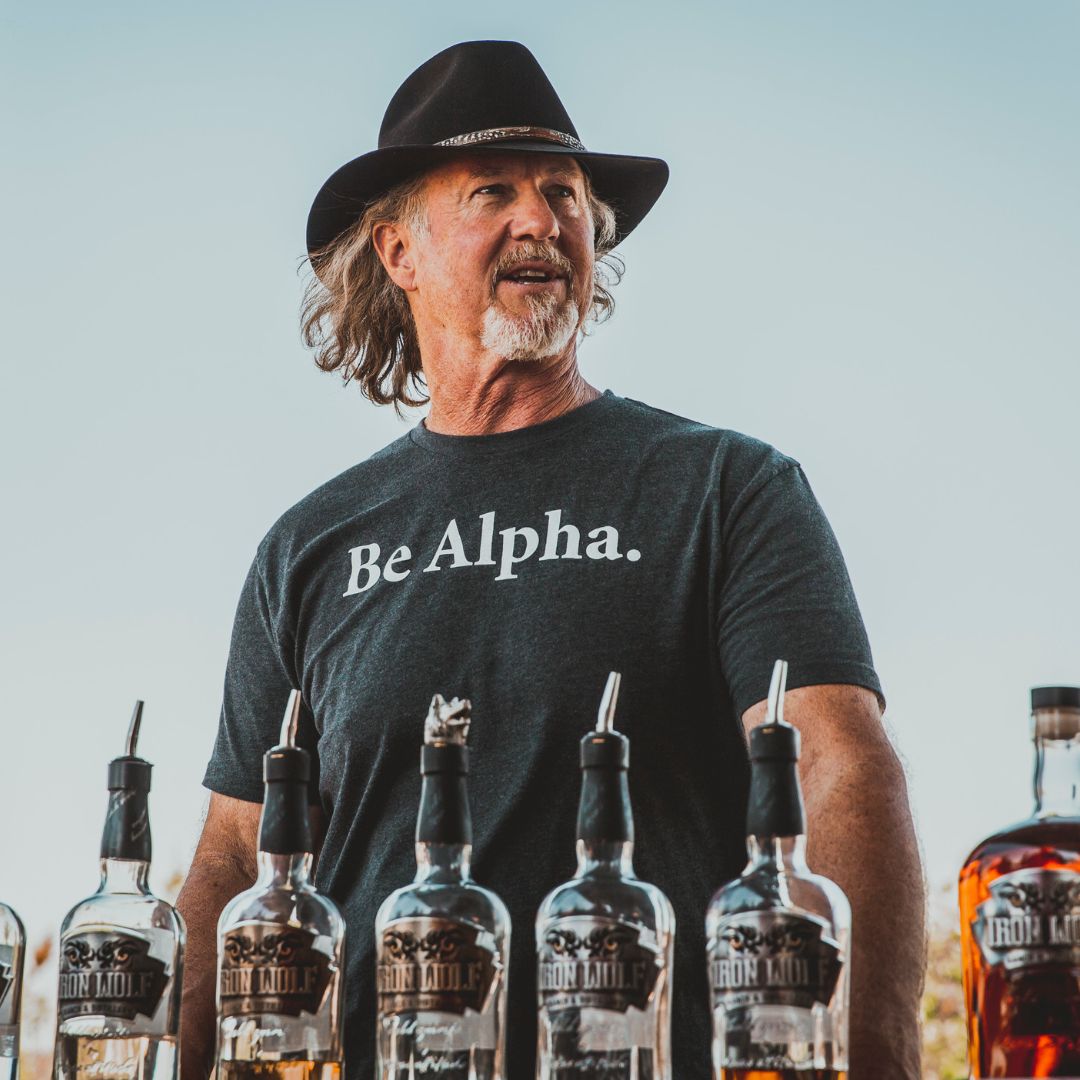 Jordan Watters - CEO & President
Jordan has 35 years professional business experience with the last 20 as an executive and officer managing technology companies, both private and public. Along with some close friends & family, he has created and evolved a hobby and passion for Bourbon and distilled spirits into a full-fledged business and brand. Jordan also works closely with our Head Distiller, Randy Aylieff, applying his strong technical background with advanced degrees in both Chemistry and Engineering to the processes behind the creation of unique Bourbon, Whiskey, Gin and other premium distilled spirits.
Favorite Iron Wolf Spirit: Our Pack favorite and most unique product, Hotscotch butterscotch-pepper flavored whiskey. Serve it up on the rocks and you have his favorite cocktail, or as we call it, the Founder's Favorite!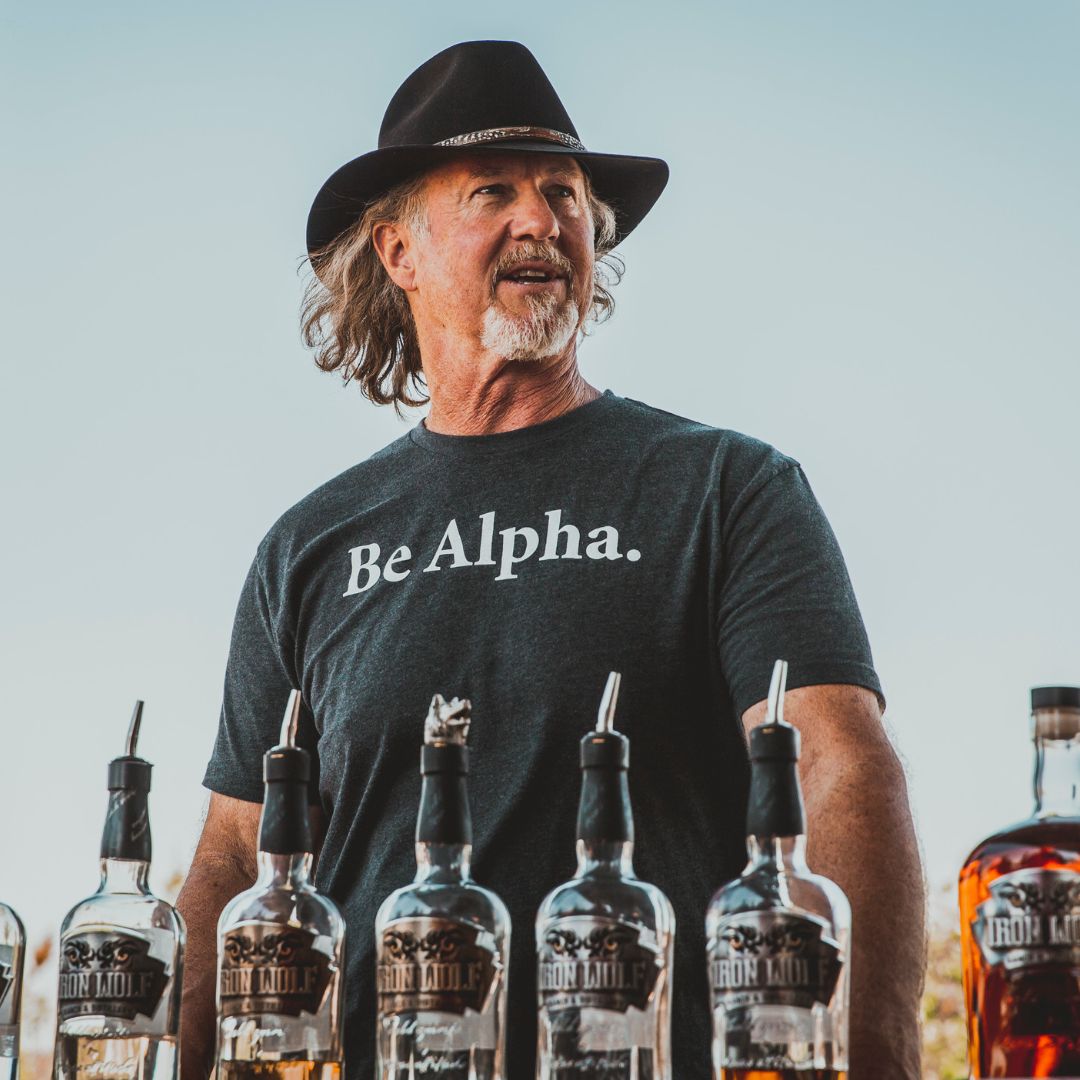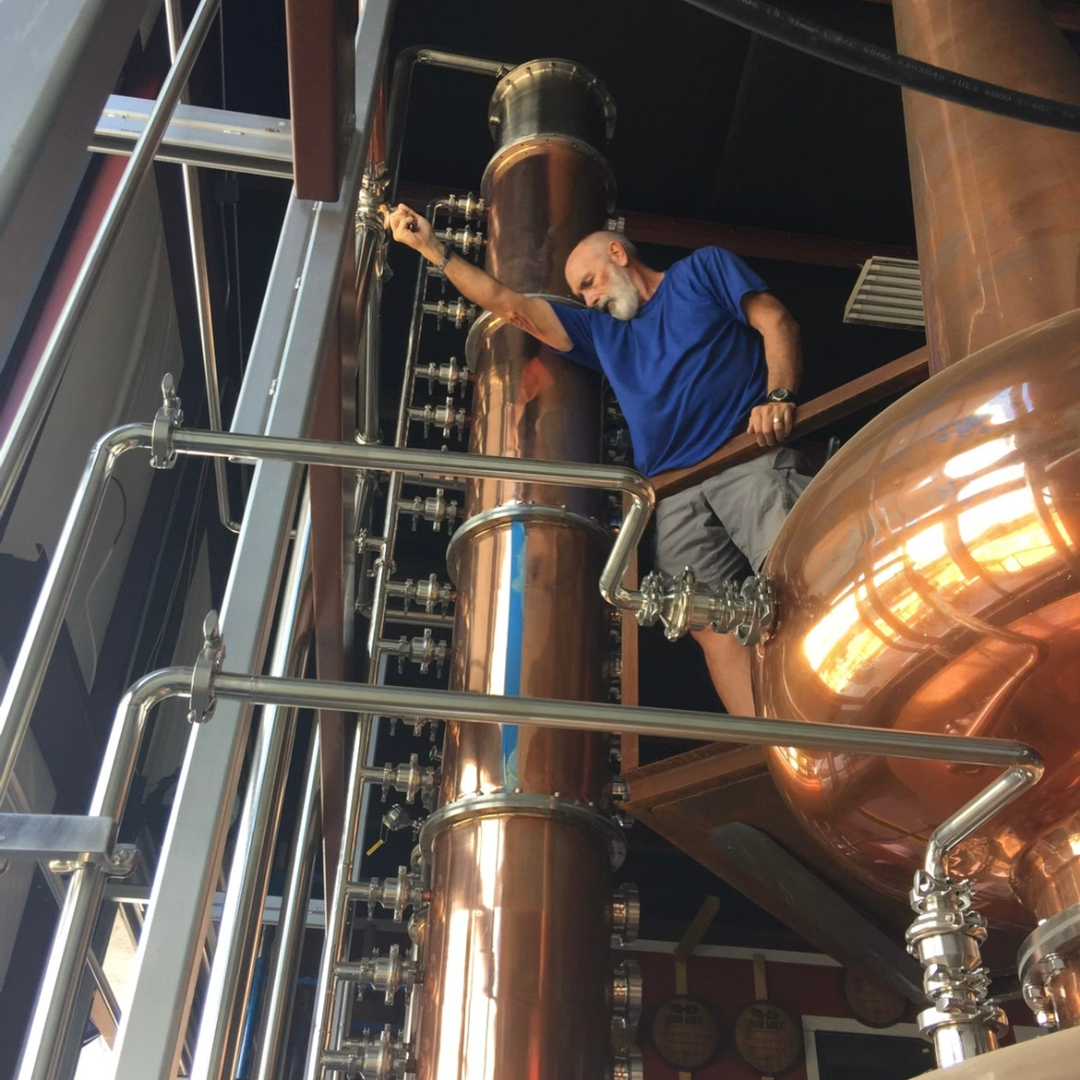 Randy Aylieff - VP Operations, Head Distiller
Randy is a retired fire captain and longtime neighbor & friend of the Watters Family in Spicewood, Texas. When Iron Wolf was in its infancy, we knew we would need someone to "lead the pack" when it came to our onsite liquor productions. With some free time on his hands and an interest in the business, Randy launched into this role having no previous experience in the liquor industry. He completed apprenticeships at two distilleries in South Carolina and Maine, one brewery, as well as online classes and certifications. Together with his newfound knowledge on the subject, his natural skill in creating tasty blends, and Jordan's knowledge of chemistry, they created the bold and unique spirits that Iron Wolf is known for today.
Favorite Iron Wolf Spirit: Our award-winning Select Bourbon, of course!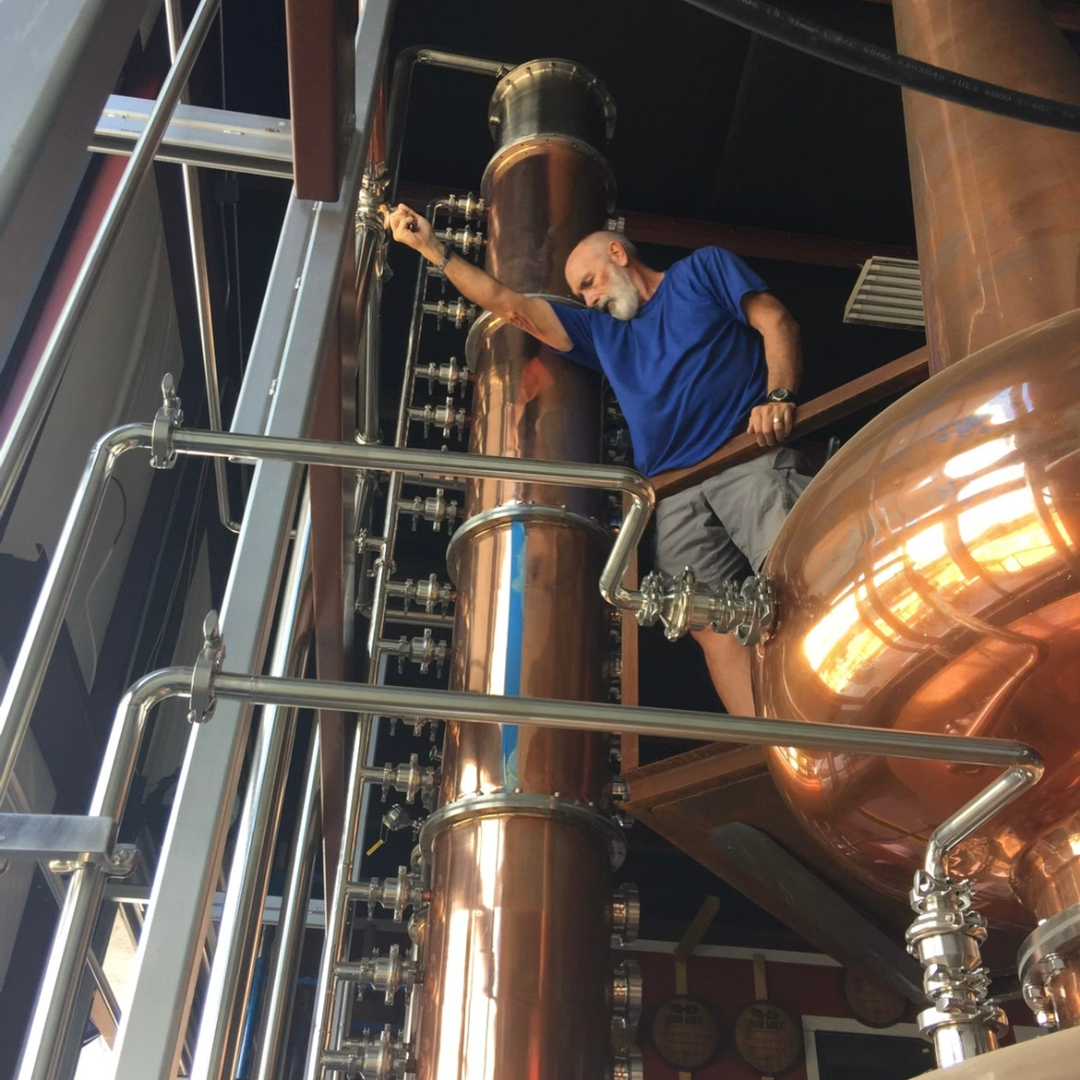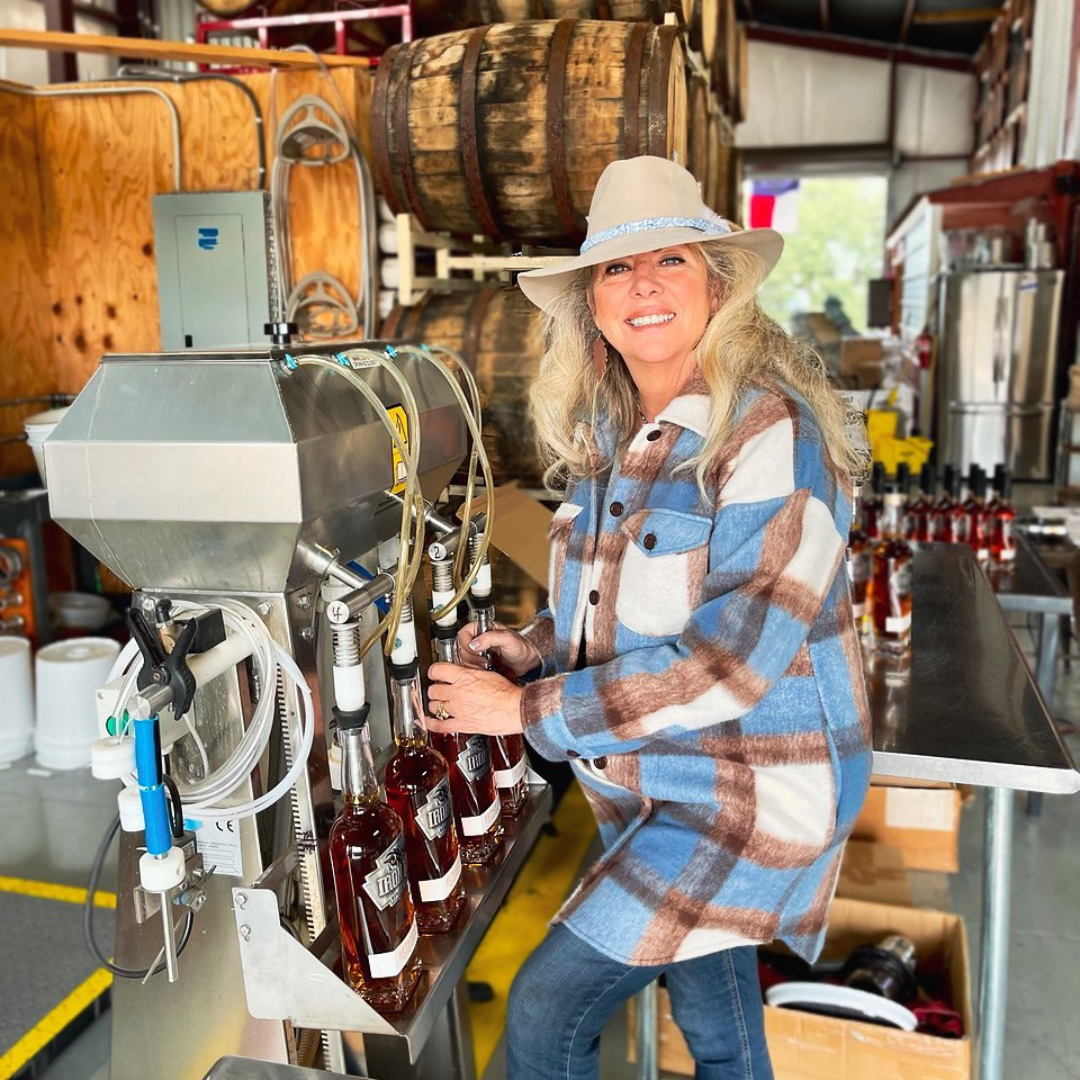 Glenda Watters - VP Marketing & Events
Glenda comes from a professional background in sales & marketing in the media field having worked for NBC as well as her own consulting firm. With a love of gathering friends and family as well as her community, Glenda has been very active in her support of Texas-based nonprofits. Through her efforts, Iron Wolf has been able to support some great local charities such as the Abigail E. Keller Foundation, Concerts 4 Austin Charities, Any Baby Can, Addicus' Legacy Dog Rescue, and more! You can often find her around the Ranch or out and about at Iron Wolf events, so be sure to say hello next time you see her!
Favorite Iron Wolf Spirit: Just like Glenda herself, her favorite spirit is our refreshingly unique Gin! Her favorite way to drink it is in a "Ginmo", which is a Gin-based version of the classic Cosmo cocktail.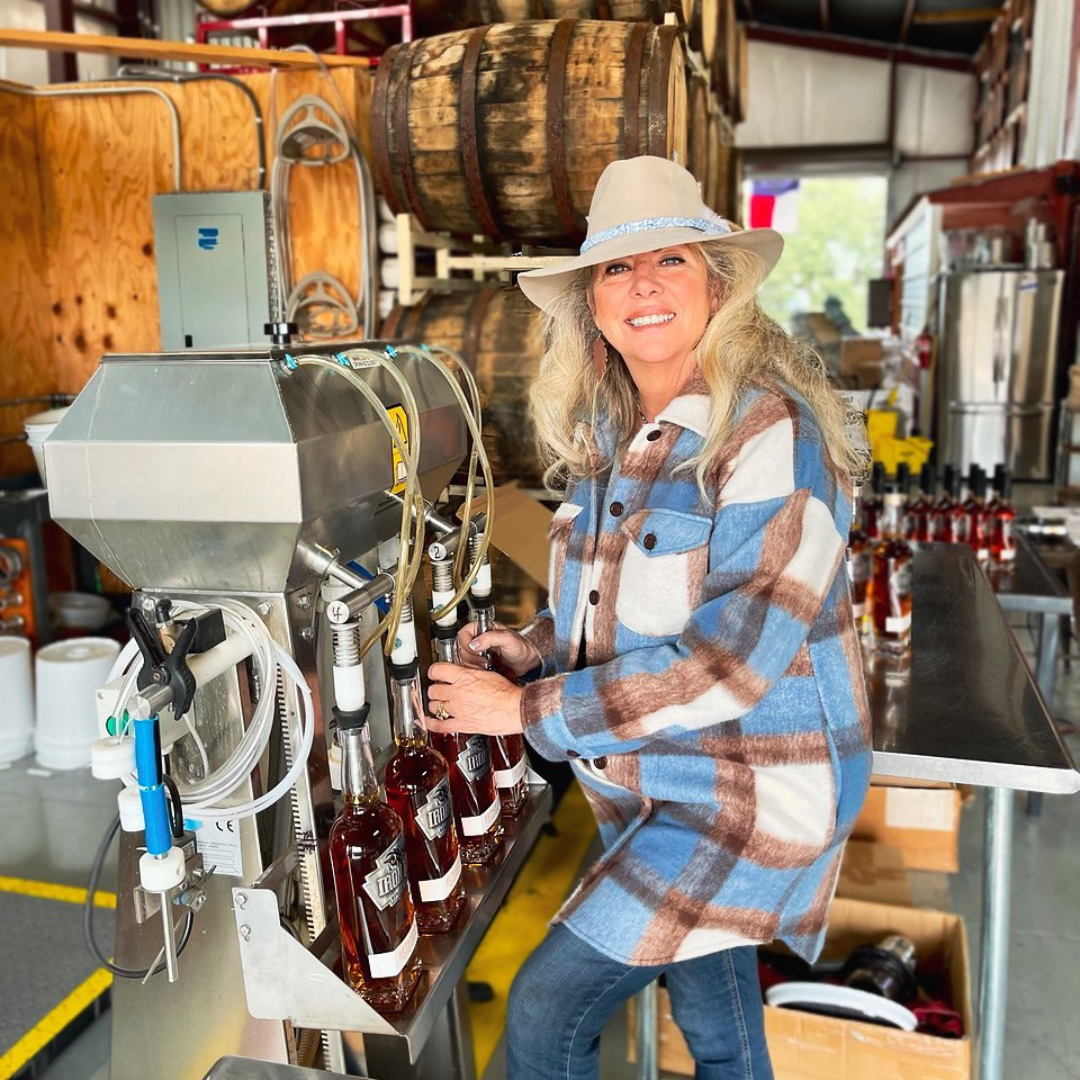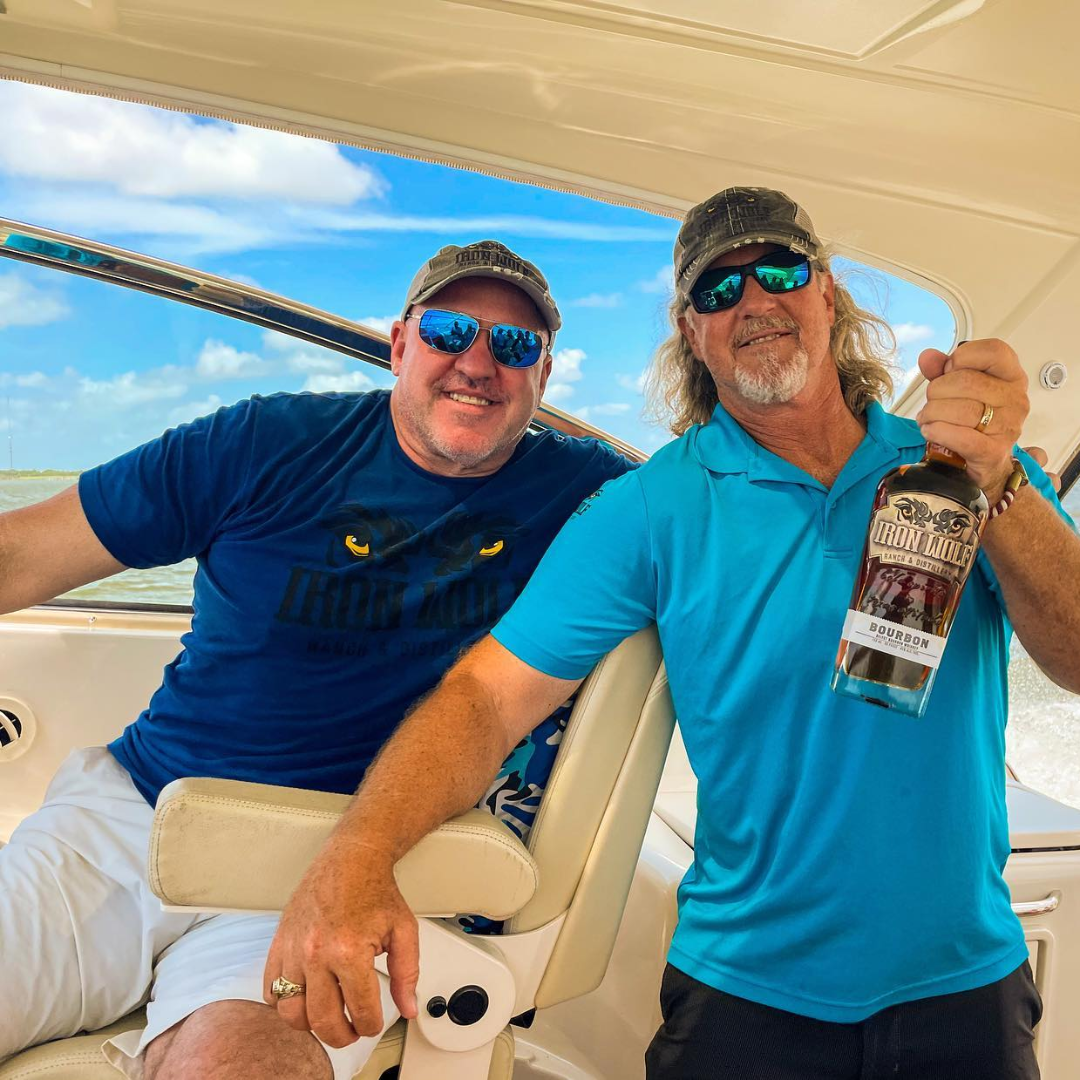 Steve Jurbala - SVP Sales
Steve has been in the wine and spirits industry for more than 25 years. He started his career in distribution sales, was promoted to the supplier tier with Makers Mark Bourbon, and later co-founded Southwest Spirits and Wine. Now with the Iron Wolf team, Steve works closely with distributors and key accounts to market, sell & identify opportunities for new brands and successfully launch them into the market.
Favorite Iron Wolf Spirit: Can't beat the classics! Steve's favorite Iron Wolf spirit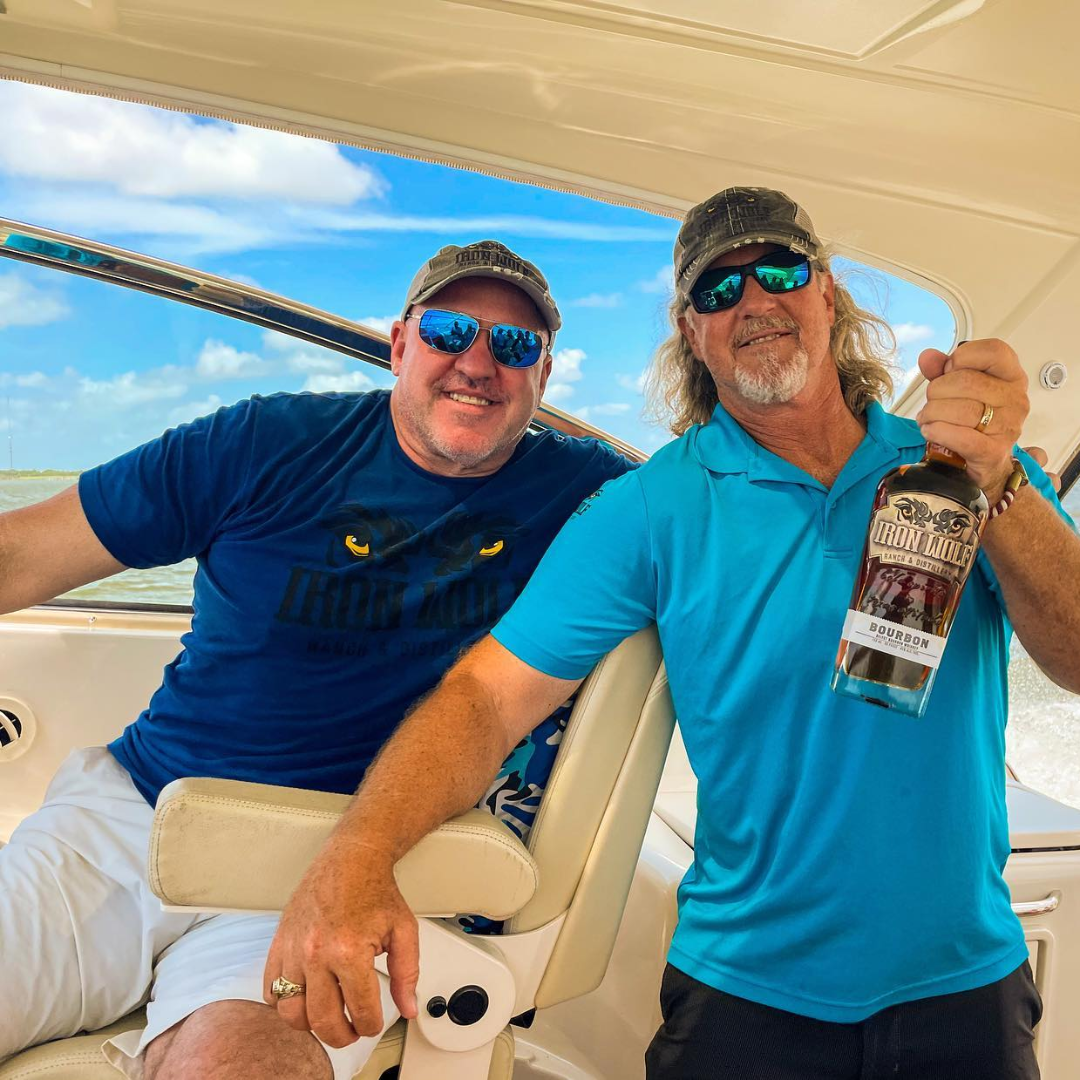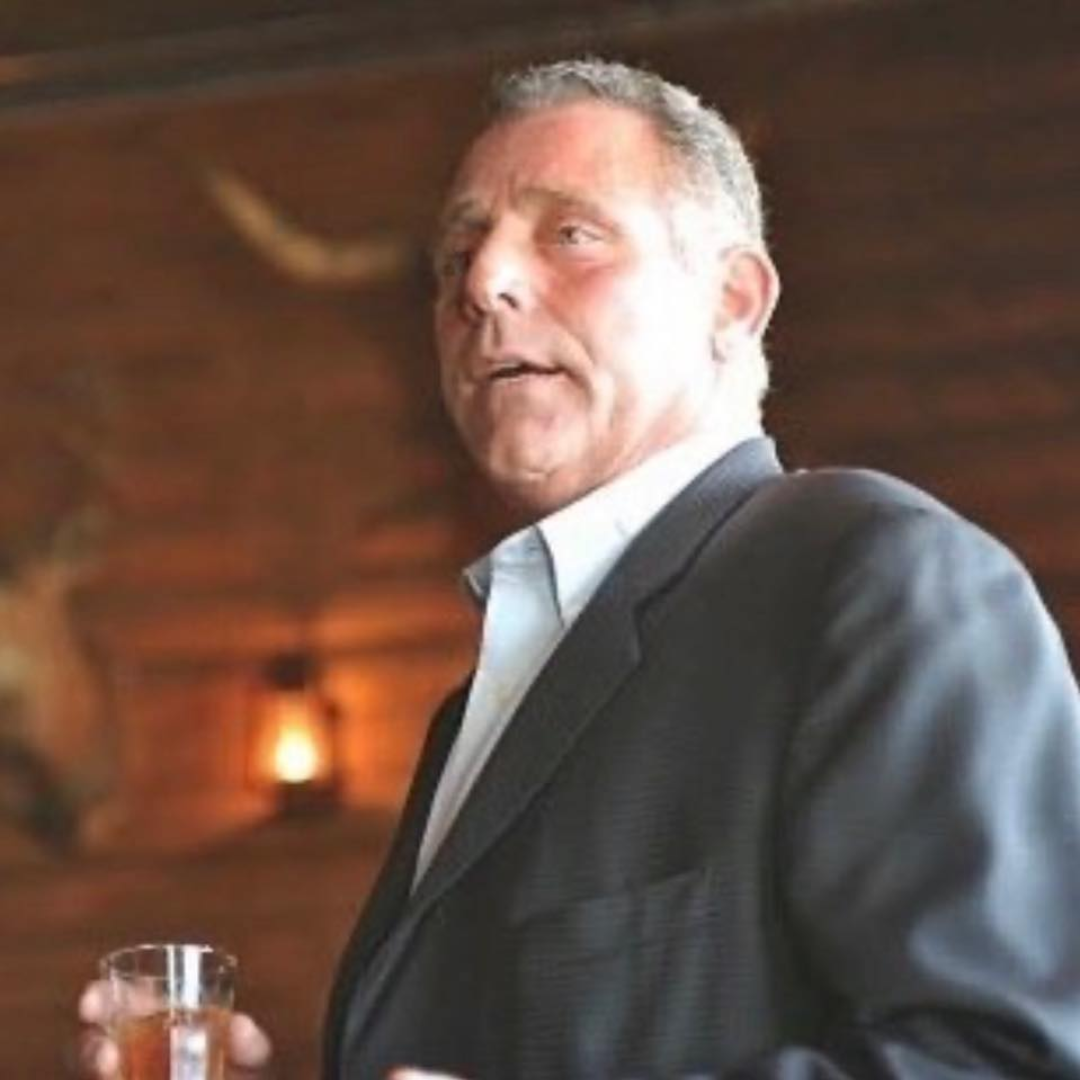 Bob Camillone – Consultant & Brand Development
Bob is a passionate 45-year seasoned veteran of the spirits industry with a respected reputation as a brand builder beginning with Makers Mark Bourbon in the early 80's followed by Forty Creek Whisky, Colorado High Hemp Vodka, Silver Star Spirits and now a Pack Member of Iron Wolf. His philosophy for brand-building begins with creating and sharing the brand's story before addressing the tactical items… Bob's core and a winning formula is simply being a people person.
Favorite Iron Wolf Spirit: "I have always been a whiskey person so I would say the Bourbon is my favorite Iron Wolf product. I must add that the Hotscotch is so unique, unlike the typical flavored whiskeys are these days... I've grown to enjoy Hotscotch quite a bit. I like it on the rocks, but it also very craft cocktail friendly or easy with Cream Soda, Coke or OJ."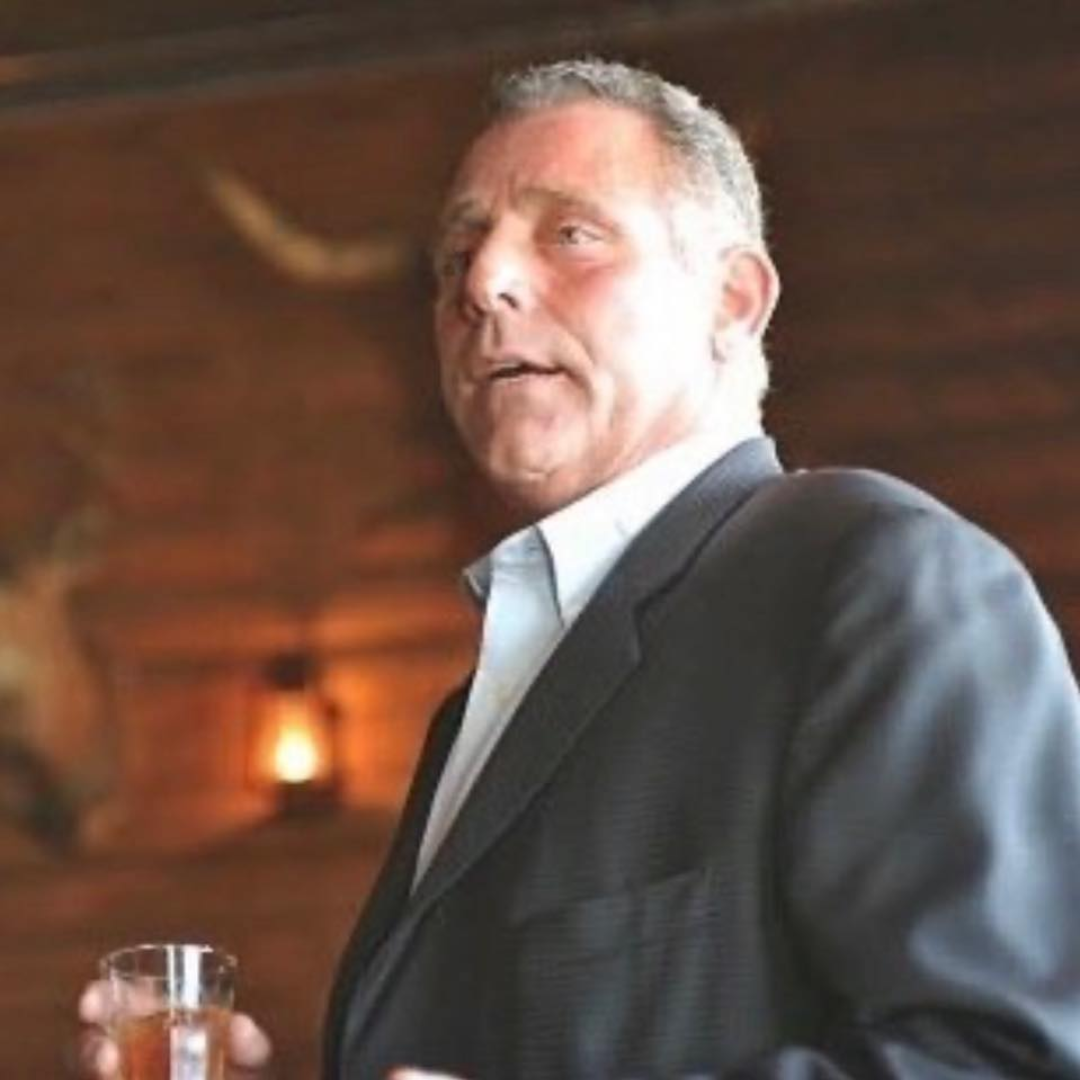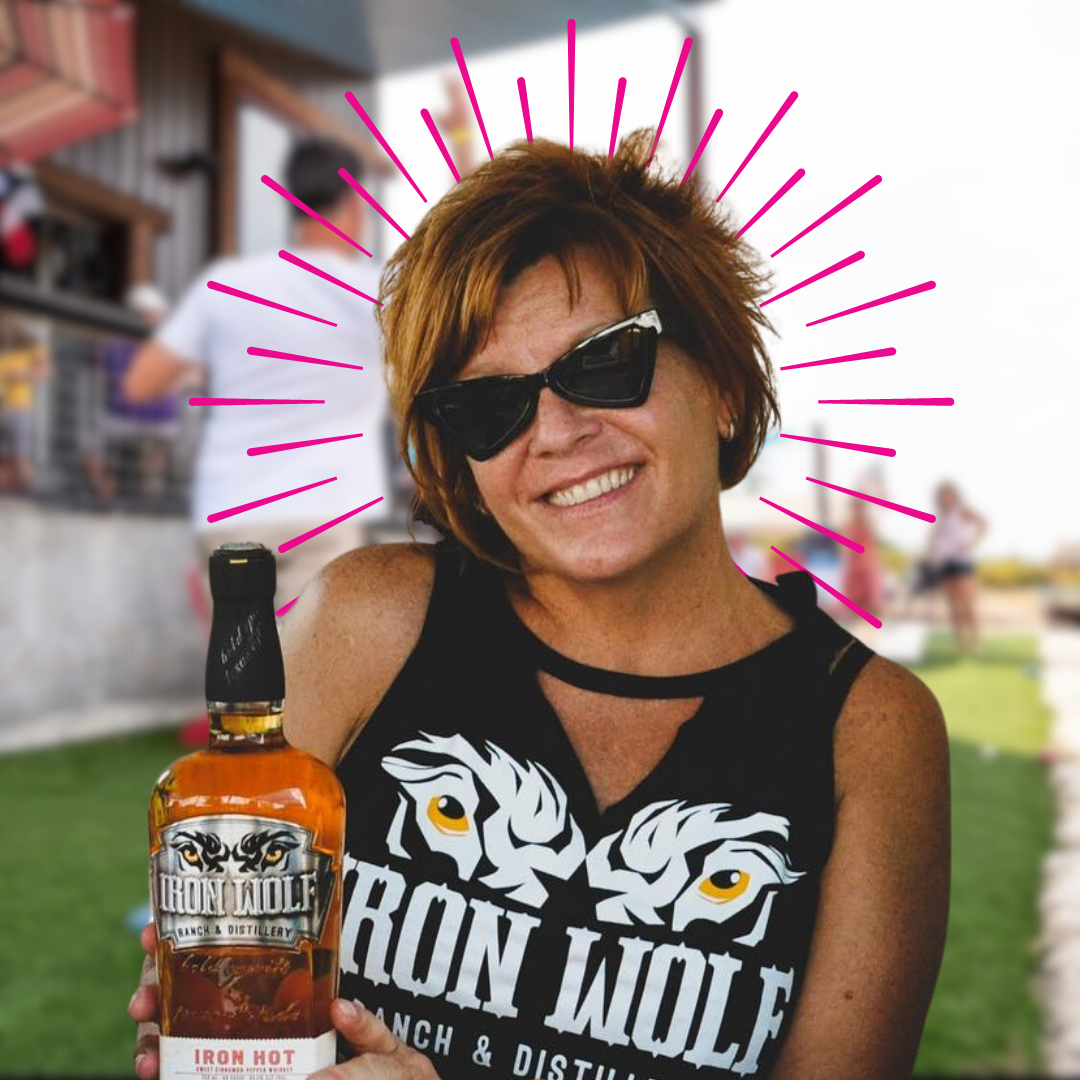 Tiann Young - Central Texas Market Manager
Tiann has over 30 years of experience in the spirits/liquor industry & large venue management roles. She originally crossed paths with Iron Wolf by picking up bartending shifts here and there in her free time, and by 2021 she left her job in distribution sales to join the Iron Wolf pack full time. Tiann's cumulative experience with bartending, sales, and large event management makes her our rockstar in Central Texas for promoting the brand through product placements as well as making sure everything runs smoothly on the weekends here at the Ranch. You can usually find her behind the bar most weekends, so stop by and say hello and let her pour you the best drink of your life!
Favorite Iron Wolf Spirit: For Tiann, it's a toss up between our Citrus Gin and charcoal-filtered Vodka. In her words "I hate to say Gin, because I've never liked Gin, but it seems like all of my favorite drinks are made with Iron Wolf Gin". If you were to ask Tiann for a cocktail recommendation, she'd tell you to try either our Berry Smash or Peach Spring Fling.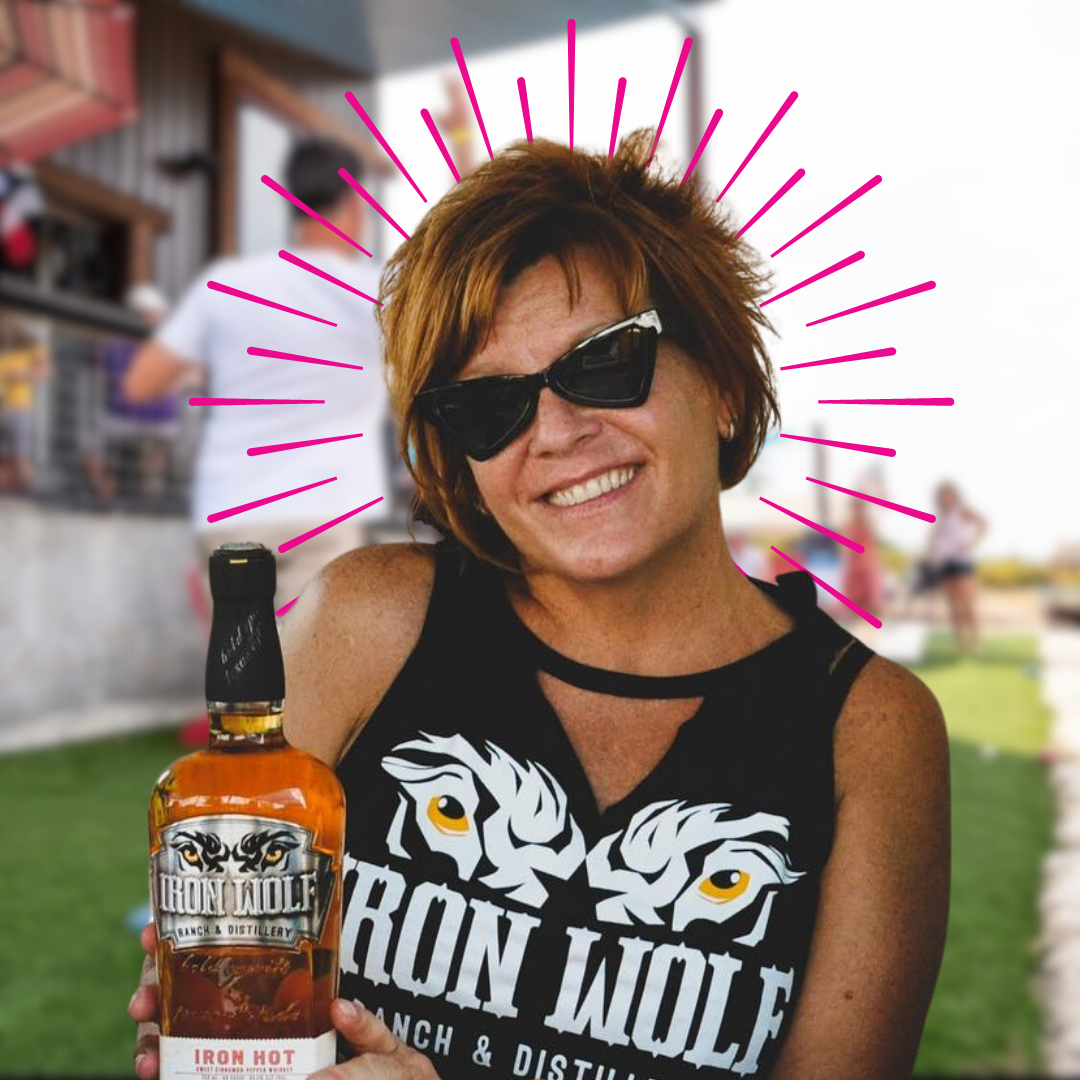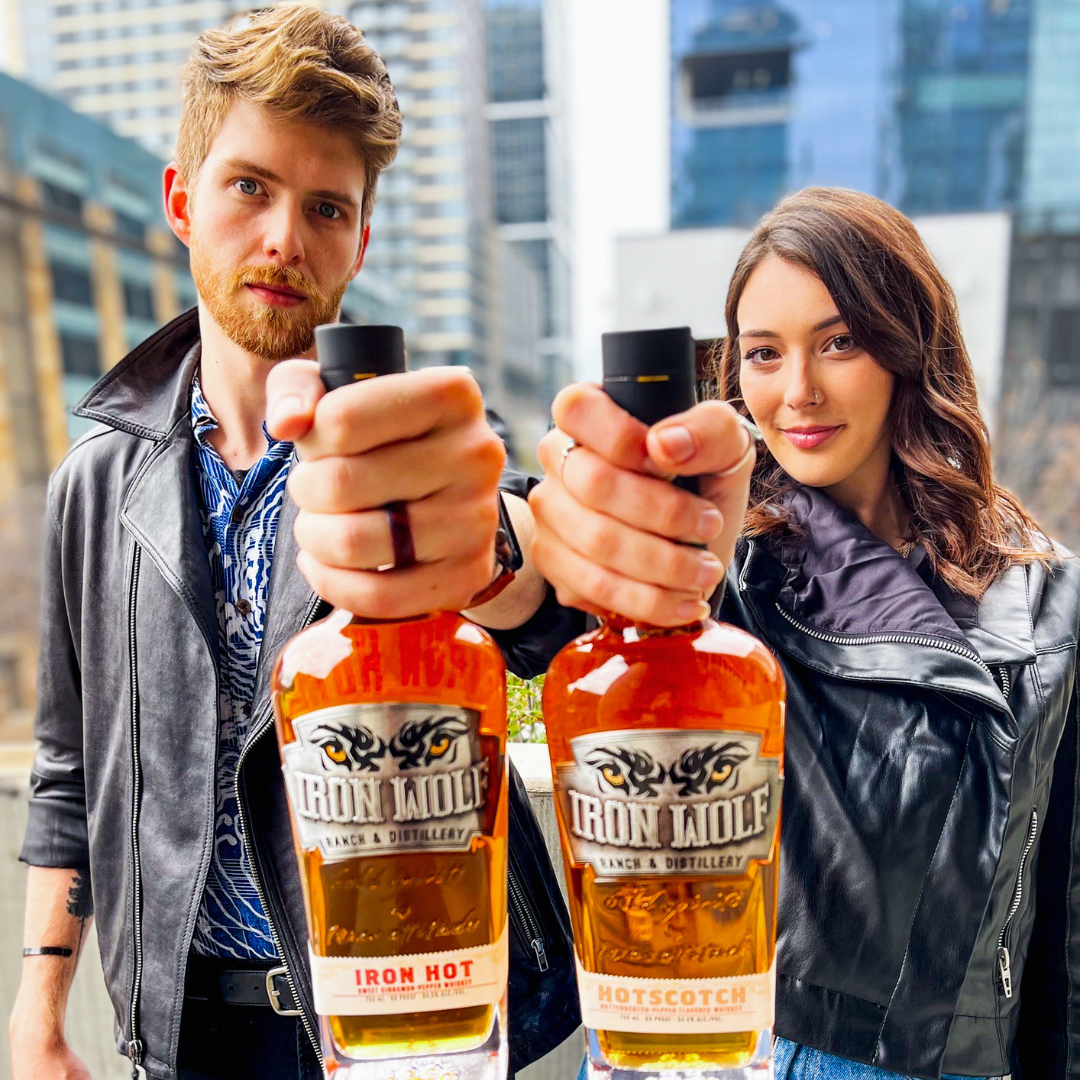 Jarod Watters - National Trade & Event Marketing Manager
Jarod has been with Iron Wolf Ranch & Distillery for over 5 years in various roles and is now the National Trade & Event Marketing Manager. Starting quite literally from the ground up, his first role within the company was helping to construct our first building during his spare time when he was attending Lake Travis High School. Before leaving for college as well as when he would come home to visit, Jarod helped out around the Ranch doing tastings & bartending, as well as attending outside marketing events. After moving back to the Austin area, he began his full-time role in sales & management in early 2021. Spending his younger years building the early edition of Iron Wolf, he enjoys seeing people visit the Distillery as it grows and making sure Iron Wolf is well-represented across the nation.
Favorite Iron Wolf Spirit: His favorite product and cocktail go hand in hand; a twist on the New York Sour made with our Iron Wolf Hotscotch! This unique pairing was first crafted by our friends at Culinary Dropout in the Domain and has become a staple recommendation for Hotscotch. Be sure to check out the recipe if you haven't tried it yet!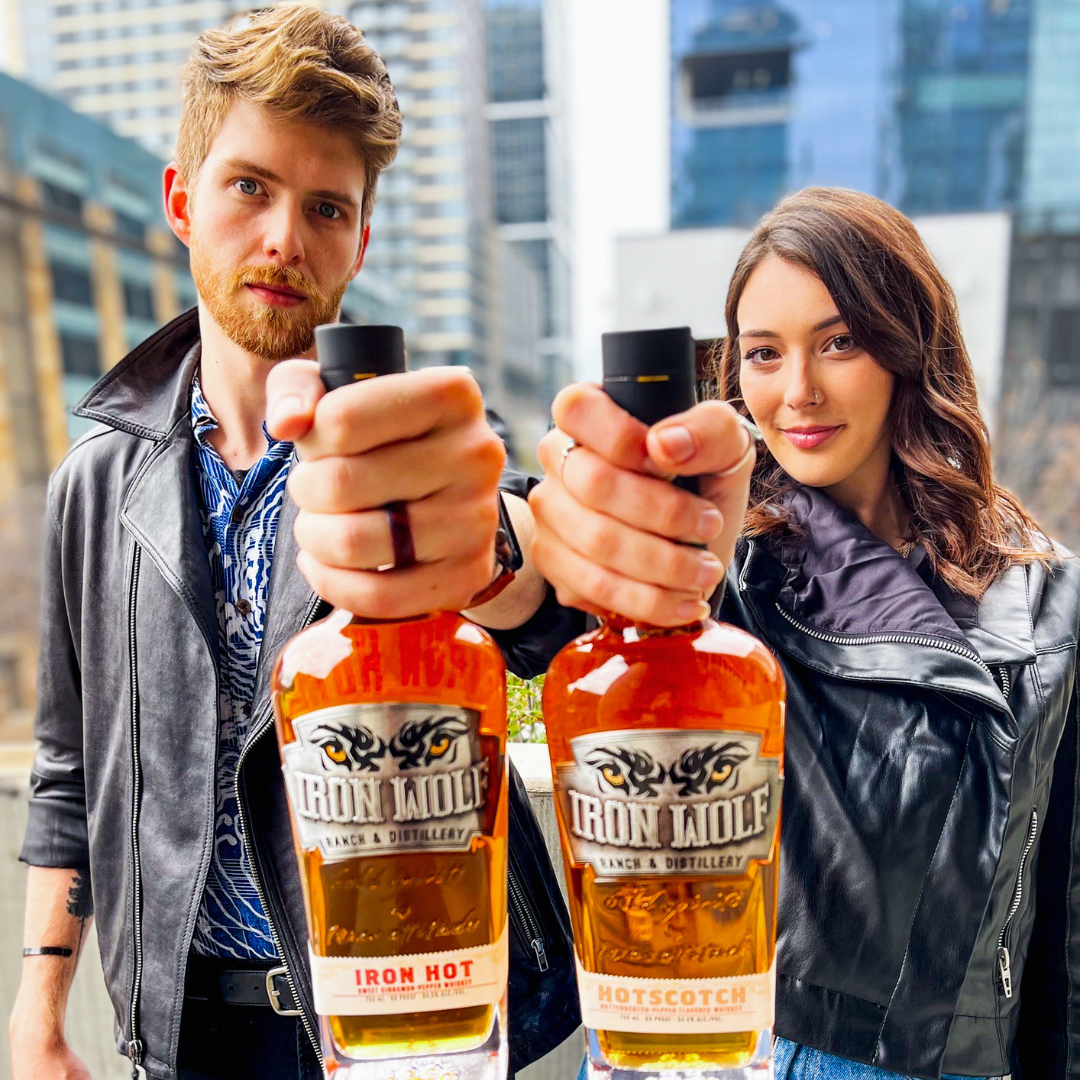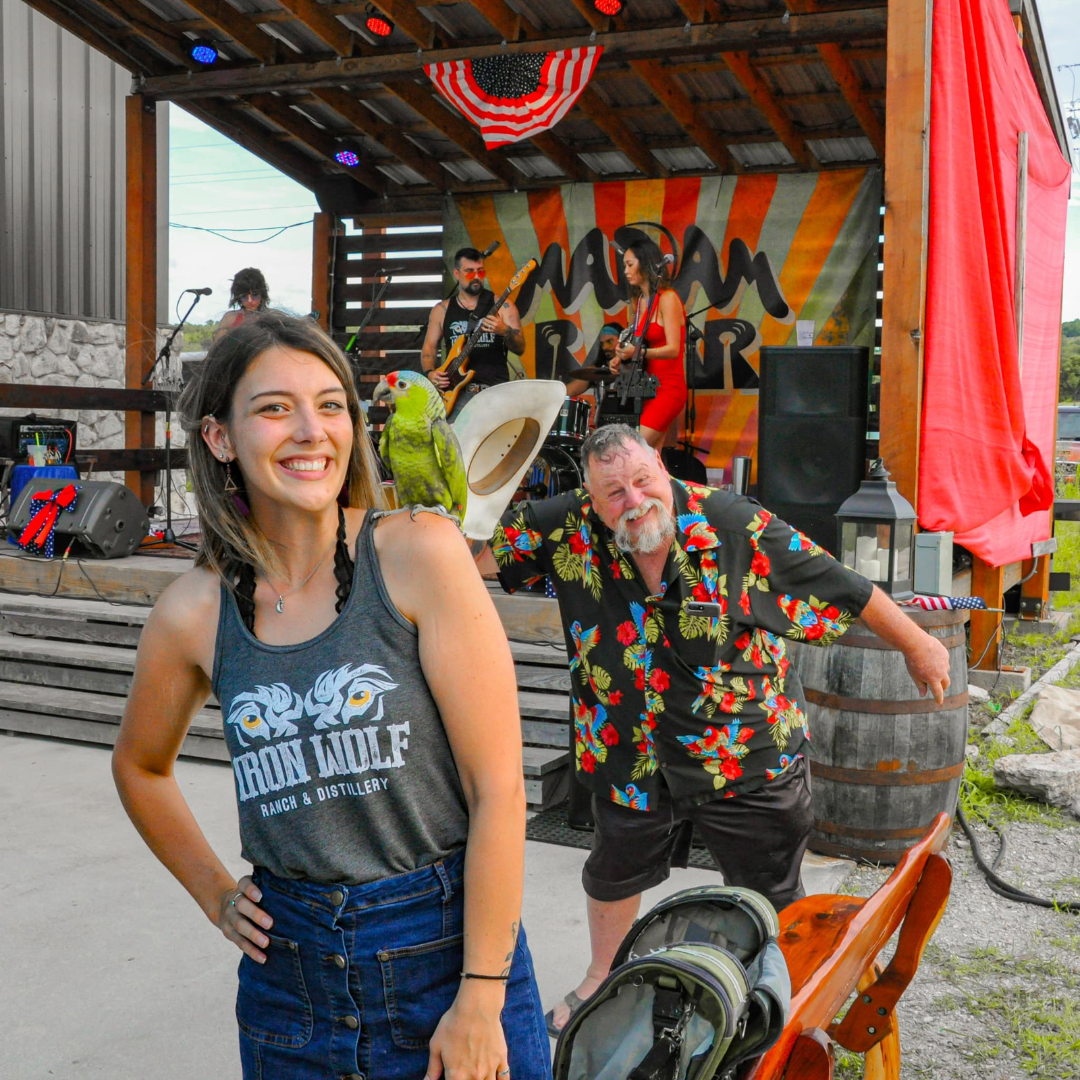 Taryn Watters - PR & Communications Manager
Taryn has over 5 years of experience in the Communications field and came to Iron Wolf after working in the nonprofit sector. She even worked with Glenda on fundraising efforts for two different Austin nonprofits before officially joining the Pack! While her past professional experience was primarily in marketing & event/volunteer coordination, she now juggles a little bit of everything on the Iron Wolf team! From email communications & creating external marketing materials to social media & website management and event coordination, we can count on her for all things creative.
Favorite Iron Wolf Spirit: "Our Hotscotch whiskey is definitely the most unique and my favorite to drink by itself on the rocks, but my favorite cocktails are anything with our Bourbon! The Big Tex and Blackberry Bourbon Lemonade are two of my favorites because they're so refreshing and showcase the Bourbon flavors perfectly."